about Brady
Tripawds is a user-supported community. Thank you for your support!
This is a story of Brady.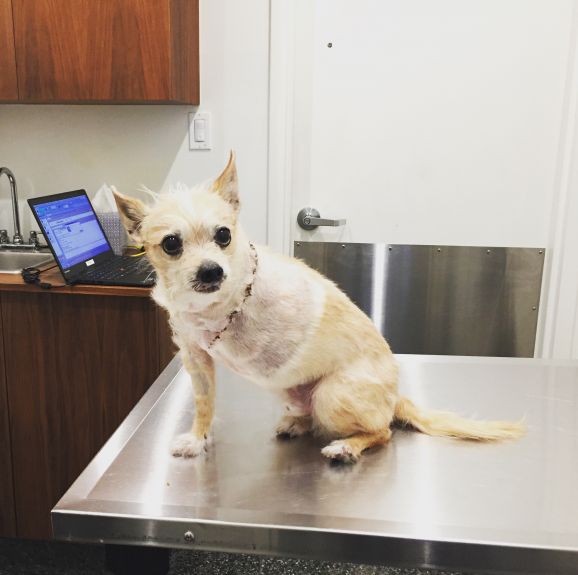 A rescued chihuahua/yorkie mix from NARF when he was 4 months old. He was diagnosed with high grade soft tissue sarcoma tumor cancer in his front left leg in May 2017. Since the cancer did not spread to any other parts of his body, we decided that the best course of action would be to amputate his leg and take it from there. He recovered very well from the successful surgery and quickly adapted being a tripawd. Just to be sure, we started him on the high dose chemotherapy about a month after the surgery. It was going to be 4 treatments, every 3 weeks with the blood test in-between them. Unfortunately, before the 3rd treatment, we found out that the cancer has spread to his lung.  Since he was in no pain, still very happy and active dog, we are trying low does oral chemotherapy now. There isn't a much data to support this treatment for metastatic sarcoma, but we are giving it all we can. Since the cancer has already spread, we know we have a very slim chance of getting rid of the cancer 100%. But we are doing what we can. To keep him happy & comfortable. He had his 1st chemo and the next one will be in September 2017. It has been a very tough 3 months for Brady, but he will soon celebrate his 14th birthday on September 9th. He is a strong little boy and I know he will make it through it.
Follow him on Intagram @bradythetraveldog & Facebook